"Georgia is the only country in the world where winemaking methods that were developed up to 8,000 years ago have not only never been abandoned but remain in many ways best practice."
ANDREW JEFFORD
"Georgian Wines: Older and Wiser," Financial Times
Georgian wines: facts and figures
The country of Georgia sits on the eastern edge of the Black Sea, roughly 1,000 km east of Rome—where Europe and Asia intersect. It borders on Russia, Azerbaijan, Armenia, and Turkey, and has a square mileage slightly  smaller than the state of Maine. Georgia stretches between the Greater Caucasus Mountains to the north and the Lesser Caucasus to the south. Its capital is Tbilisi.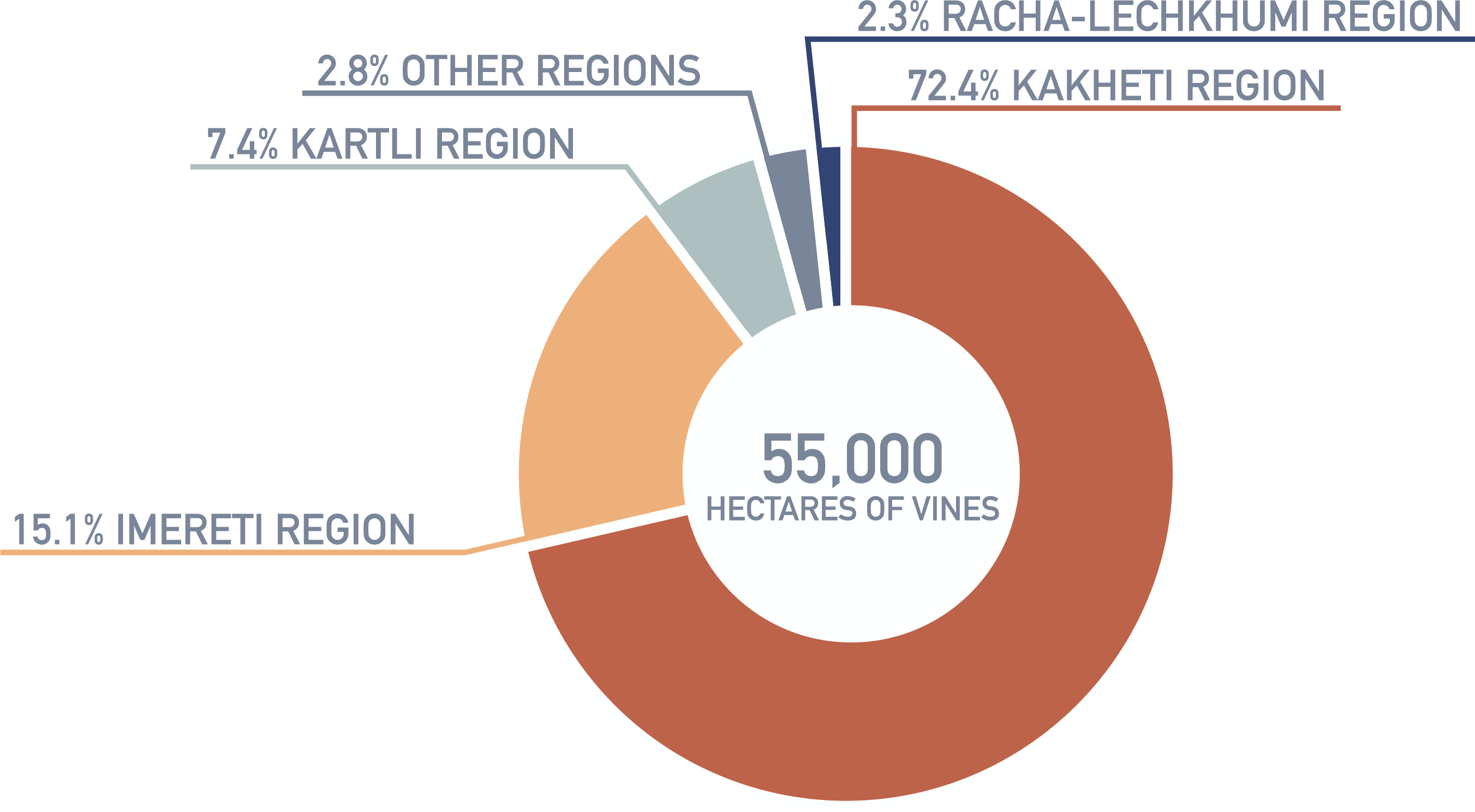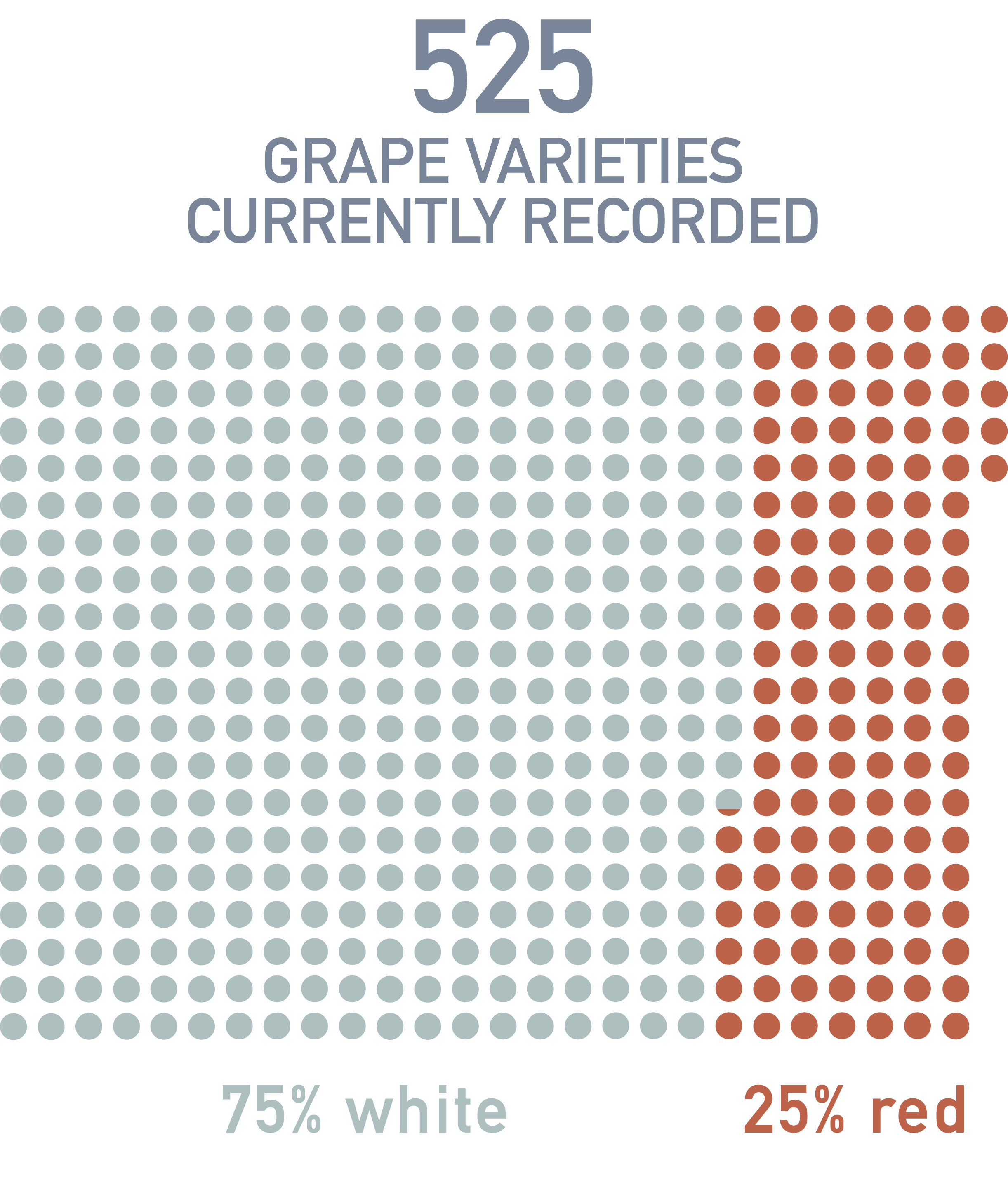 100,000+ family wineries nationwide
In 2019, 1,088 Georgian wine companies were registered to sell wine commercially; 350 of these were registered to export. Georgia is an ancient wine region with deep winemaking roots in every family and community. As the country redevelops in the post-Soviet era, the number of family wineries registering for  commercial production is increasing dramatically (see table).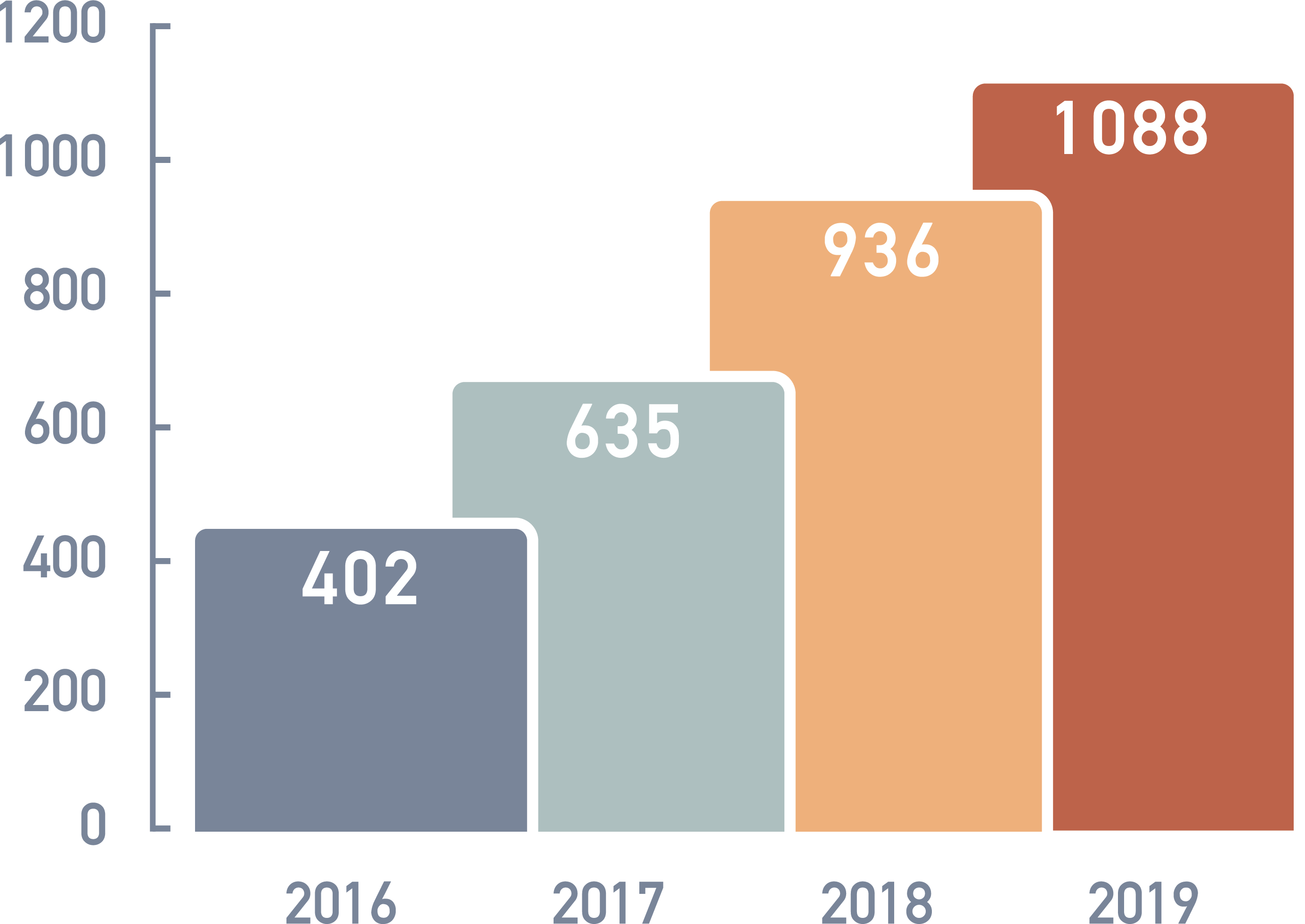 • Abkhazia
• Adjara
• Bolnisi
• Guria
• Imereti
• Kakheti
• Kartli
• Meskheti
• Racha–Lechkhumi
• Samegrelo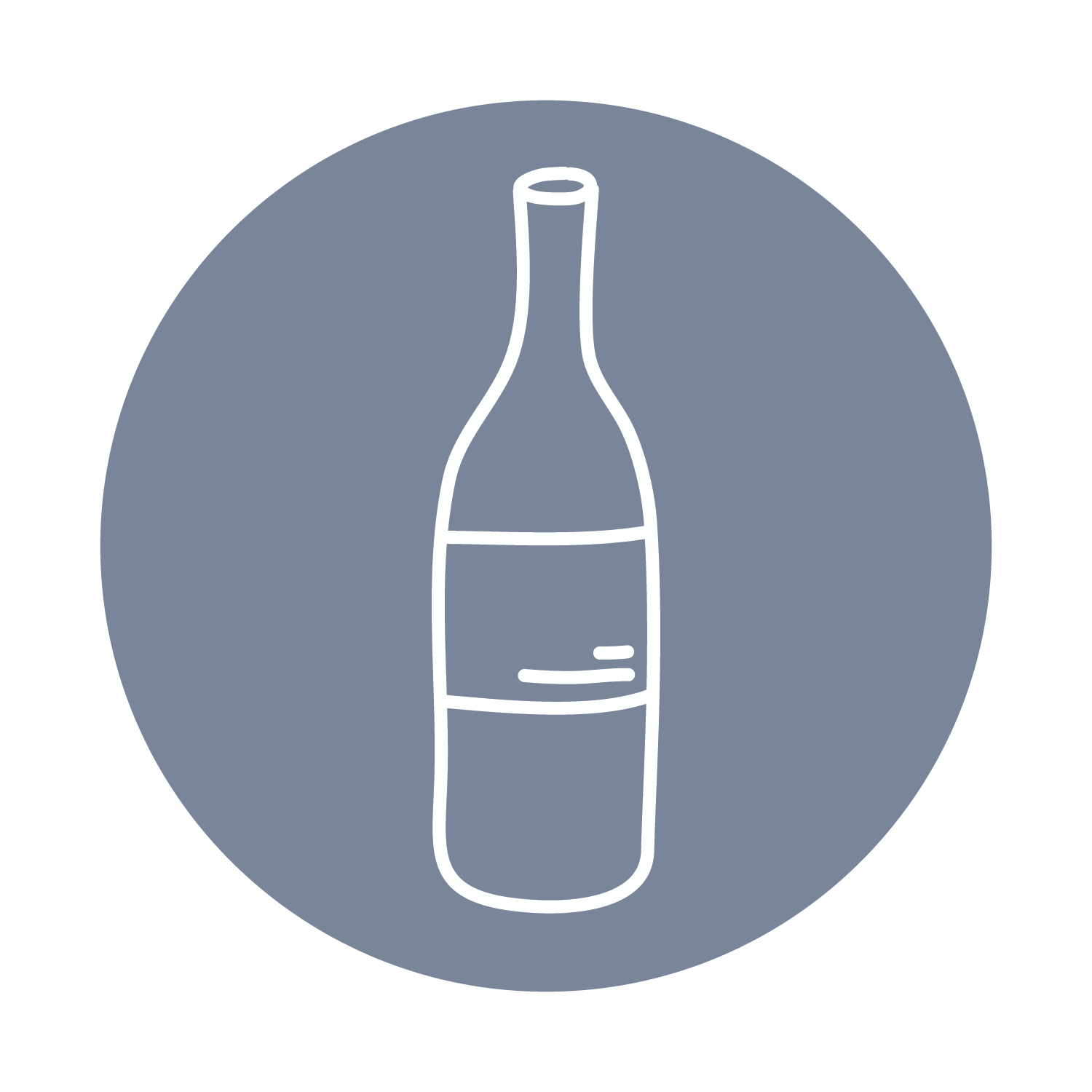 93.4 million bottles exported to 53 countries
Total value of exported georgian wine: $238 million (est.) in 2019
protected designation of origin (pdo)
As of August 2023, Georgia has 29 defined wine PDOs:
•
Akhasheni
•
Akhmeta
•
Akhoebi
•
Atenuri
•
Bolnisi
•
Gurjaani
•
Kakheti
•
Kardenakhi
•
Khvanchkara
•
Kindzmarauli
•
Kotekhi
• Kvareli
•
Magraani Kisi
•
Manuvi
•
Mukuzani
• Naphareuli

• Ojaleshi Salkhino

• Okami
Saperavi Khashmi
• Shala Asuretuli
• Sviri
• Teliani
• Tibaani
• Tsarapi
• Tsinandali
• Tvishi
• Usakhelauri Okureshi

• Zegaani
• Vazisubani
exports to the u.s. market
In 2020, the country of Georgia's wine exports to the U.S. surged another 34% above 2019 representing over 125 producers. This was the 6th straight year of an average year-over-year growth of over 30%.
The U.S. continues to be the largest Western export market for Georgia, following only China and other CIS (former Soviet Bloc) countries.
The value figure is also notable, as U.S. importers purchased at an average ex-cellar price of $5.14/bottle, which is more than double the average export price to China and other CIS countries.
Country of Georgia
Under Soviet rule, the country of Georgia was known as the Republic of Georgia. The country achieved independence in April 1991. The correct name to use for the country today is "Georgia" or "the country of Georgia."
Illegal Occupation
In 2008, the Russian government illegally took over two regions of Georgia: Abkhazia and South Ossetia. Both are widely recognized internationally as integral parts of Georgia. Together, these two regions represent 20% of Georgia's recognized territory. Russia now illegally occupies 20% of Georgian land and continues to illegally advance the "border" meter by meter. When referencing Abkhazia and South Ossetia today, do not refer to them as "breakaway" territories, as they are illegally occupied territories.
The Georgian Law on Occupied Territories of Georgia, adopted in 2008, criminalizes and prosecutes entry into Abkhazia and South Ossetia from the Russian side without special permission. Georgia and several members of the international community—including the United States, United Kingdom, Canada, Germany, Japan, Israel, Australia, China, Italy, France, Brazil, Ukraine, the European Union, the Organization for Security and Cooperation in Europe, the Council of Europe, and the United Nations—have recognized Abkhazia and South Ossetia as occupied territories and have condemned the Russian military presence and actions there.
Birthplace of Wine
Current scholarship considers Georgia the birthplace of wine. In 2015 in southeast Georgia, archaeologists discovered clay vessels (qvevri) containing the residue of cultivated grape seeds. Using archaeological, archaeobotanical, climatic, and chemical methods, researchers dated these artifacts to 6000 BCE. A resulting report, "Early Neolithic Wine of Georgia in the South Caucasus," was published in November 2017 by the National Academy of Sciences (USA).
Qvevri
Georgians have made wine in egg-shaped clay vessels called qvevri continuously for 8,000 years. These large tapered vessels—often 1,000 or more liters—are buried underground to keep temperatures constant during fermentation and aging. Using the traditional method, winemakers ferment the juice and skins together. Skin contact turns what would otherwise be white wines into amber wines with tannins. Winemakers use qvevri to ferment red grapes as well as white.
Qvevri are still made by hand by Georgia's master qvevri-making families. With the rising popularity of amber and natural wines, the demand for qvevri is on the rise in Georgia and internationally. In 2013, the United Nations added qvevri winemaking to the UNESCO list as "Humanity's Intangible Cultural Heritage".
In 2021, qvevri was granted Protected Geographical Indication (PGI) status. This PGI status legally established Georgia as the place of origin as well as codifies its shape, capacity, raw materials, and production method.
Data provided by Wines Georgia, the U.S. trade/media office of the National Wine Agency of Georgia
The National Wine Agency of Georgia works to preserve the country's qvevri winemaking tradition, control the quality of all Georgian wines, and promote Georgian wines globally.
U.S. Market Contacts
Website: www.winesgeorgia.com
Facebook: Winesgeorgia
Twitter: Wines_georgia
Instagram: Winesgeorgia
YouTube: Wines Georgia
Hashtags: #8000vintages #Georgianwine #WinesGeorgia #OriginLives #AmberWines #QvevriWines